Lifetime Mentorship Program
Digital Marketing Business Leadership Program
When you join AADME's Agency based Digital Marketing course, you will find state-of-the-art learning facilities that include project work during Internship & international certification opportunities, Live Classes, Learning Management System with lifetime access.

At AADME's digital marketing agency course , you will meet the nation's top digital marketing experts as your trainers & mentors in the best online Digital Marketing course in Bangalore designed to make you understand every marketing concept easily. Enroll yourself at the best digital marketing training institute in Bangalore At AADME & nurture your career with our complete attention in understanding the concepts of digital marketing & implement them successfully.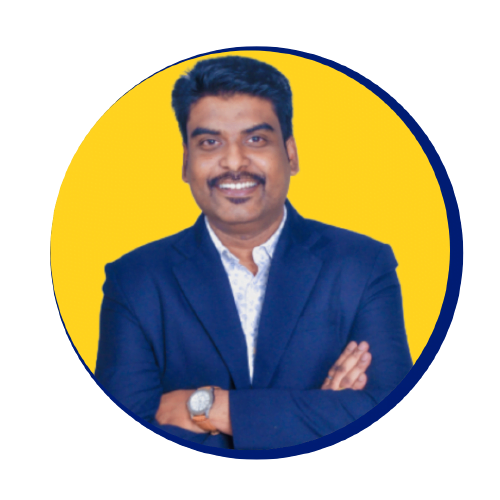 Alok Kumar Badatia
Chief Mentor
Overview
Instructor
Reviews
Overview
COURSE DESCRIPTION
AADME has meticulously curated this Digital Marketing Business Leadership Program that will help you to boost your career & increase your earning potential by joining the Best Agency-based Digital Marketing Course in Bangalore, India. The online digital marketing agency course offers exciting modules and specializations so that our students can have an all-inclusive learning experience of the most coveted digital marketing skills from the best digital marketing training institute in Bangalore. You'll have our personal guidance from the moment you enroll till the day you graduate as a successful digital marketer.
YOUR LEARNING OUTCOMES
You will be able to build multiple income streams and build your agency in 90 days.

 

You are enrolled for a guaranteed paid internship after the

digital marketing agency training

concludes.

 

Job seekers get 100% assistance in finding the job of their dreams

 

Lifetime access to the most advanced and updated learning management system (LMS)

 

Paid LIVE Projects for you to train on and hone your digital marketing and advertising skills.

 

You will be able to make money online

 

Lifetime mentorship to get insights about your business and learnings

 

Work experience letter that will put you in a different league than your counterparts.

 

Personalized training to help you grasp the concepts of digital marketing

The option of choosing online & offline LIVE classes to suit your requirement.

 

Lifetime Access to Weekend Advanced Session 

 More than 7 International Certifications
Instructor
Reviews
Alok Kumar Badatia
Chief Mentor
AADME
Pradeep Verma
Copywriting & Fb Ads Expert
AADME
Arpit Vishwakarma
Digital Marketing Manager
AADME
Suraj Karmakar
Social Media Manager
AADME
Aren't You Tempted By These Advantages You Will Get Here?
From Lifetime mentorship to learning by exploring during a paid internship under the supervision of veterans of this industry- Here you will get every possible skills & certification that you need to include in your armor offered by the best Digital Marketing Training Institute In Bangalore
Who Are We Inviting To Join?
Everyone! Yes, we believe every person on this globe has a powerful entrepreneur in them. We help then ignite that hidden skill for them through our digital marketing business leadership program with lifetime mentorship. .
Design Your Irresistible Portfolio with This!
Design your coolest irresistible portfolio that is hard to ignore and gives you 100% positive responses.
Who better than these 5000+ success stories to tell you how AADME has transformed each one of their lives with AADME's Agency based Digital Marketing course with our lifetime mentorship program.