In the new era of digital marketing, all people are going online, and especially after the pandemic, most people understood its importance.
But it is not easy in 2023. There are many things to start in digital marketing but without having proper knowledge, we make lots of common digital marketing mistakes.
Hey! Are you planning to start or Already running it?
But still not getting results as expected.
What's wrong? No answer!
Don't worry.
I am here to help you.
Let me share some crucial insights and common mistakes to avoid getting better results.
Let us begin….
Here Are A Total Of 32 Common Digital Marketing Mistakes you Should Avoid
Digital marketing is something you should be leveraging but there are many common digital marketing mistakes you should not be avoiding. Here are 32 common online marketing mistakes that I am pointing out to help you out with them.
1. No Route Map:
How can you imagine sustaining in the market without a long-term route map with an unclear goal? That is why most start-up collapse within a year.
2. Poorly Designed Website:
A website is just like a home where we decide how to decorate. It will not engage visitors if the page design is poor.
88% of customers are less likely to return to a site after a bad experience and Google will downgrade your website on the Search Engine Result page.
3. Avoiding Blog Pages:
It is a myth that blogging is dead. According to a report 77% of internet users read blogs
It builds trust between visitors and your engagement rate increases. So don't avoid it. So put an individual page for the blog.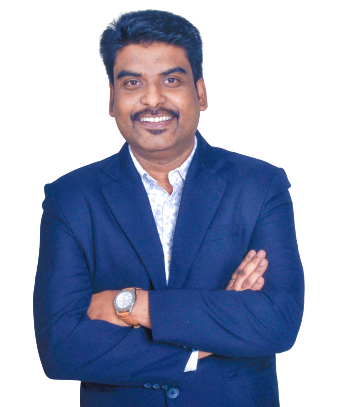 Want to Learn How to Crack High-Paying Digital Marketing Jobs in MNC or an Agency?
4. Neglecting SEO:
Search Engine Optimization plays a vital role to rank your website.
Crawlers crawl the website or pages and get indexed in the Google database. without indexing no use of the website, but after that need to do on-page SEO to rank on the first page.
5. Ignoring Mobile Optimization:
According to a survey 86.11% of people are using smartphones in 2023. So the website must be mobile-optimized.
6. Ignoring Social Presence:
Your social presence is very important to be visible as a brand in the digital world. Ignoring this is the biggest online marketing mistake you should not do.
Youtube, Facebook, Instagram, and LinkedIn are major platforms.
You can influencers or entrepreneur sharing their personal and professional life on social channels.
7. Not Doing Proper Keyword Research:
Without keyword research, it is nothing but a waste of money to run an ads campaign, and also not possible to understand what the customer is searching for and even can not do SEO.
8. Forgetting Google Trend:
Forgetting to use this tool, helps to analyze what is trending in the market. based on this research you can offer a service or product.
9. Don't Ignore Competitors:
It can be a blunder of ignoring your competitor. keep an on eye what new they are doing and change yourself.
Otherwise will be just like a backbencher in the market.
10. Unaware of Target Audience:
Do you know your target audience? Then first do research and set a target audience.
11. Never ignore Data:
Are you unaware of the importance of data? In this journey data is everything.
You can leverage data by nurturing and retargeting customers. The entire online world is dependent on data without it nothing is possible.
12. Not Focusing on Potential Customers:
Focusing on all visitors doesn't do so. Target and focus only on loyal and potential customers their recommendation will give you new customers and leads without any promotions, without ads.
13. Never Sell Product Or Service:
Never try to sell your product or service because people purchase your offer.
Give them discounts, promotions, free trials, and limited offers to engage customers.
14. Failing to Leverage Video:
No need to explain what is the power of video. Youtube Instagram landing pages, Facebook, and LinkedIn are some of the ways to leverage this medium. And ignoring these mediums is one of the biggest mistakes to avoid in digital marketing.
Every platform is preferring video first. It directly connects with our subconscious mind.
15. Expecting Overnight Success:
It needs a lot of hard work to get results. On-page SEO takes around 6 months to make your website visible on the search engine result page.
16. Unaware of AI:
In the year 2023, only Artificial intelligence is booming everywhere. You need to use these AI tools to get fast and better results. Amongst AI tools CHAT GPT is one of the most popular.so adopt this technology.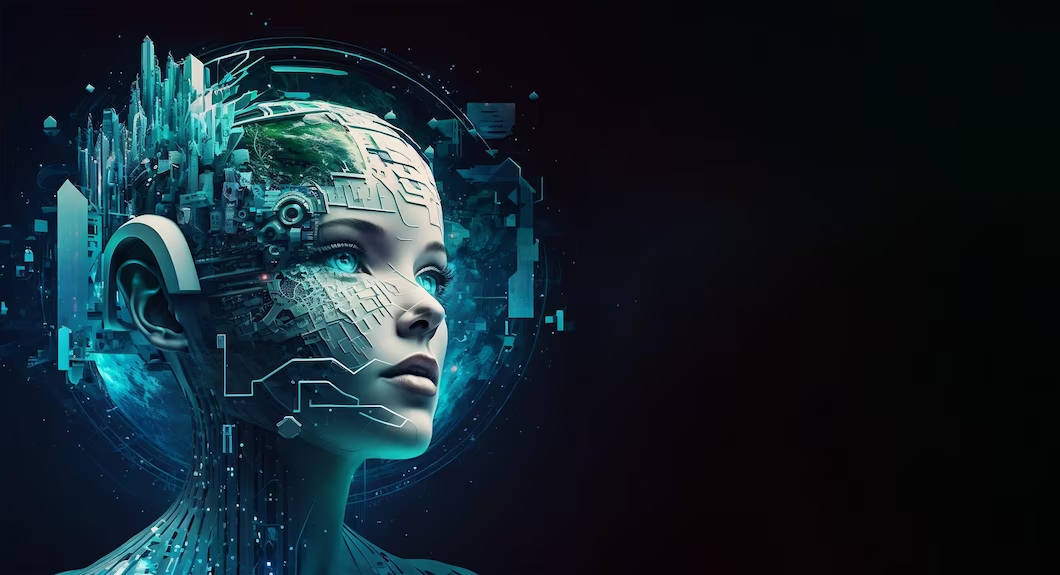 17. Not valuing the Audience:
You know when an audience asks questions on a website, youtube or another platform must reply. it makes a strong bond between you and the audience and naturally engagement ment will be high and CTR and conversion rate will improve.
18. Poor Content Quality:
If website content quality is low then visitors won't engage and the Google algorithm will downgrade the ranking.
19. Not proper Header/Footer Section:
When visitors come to the landing page and scroll the pages. If sections are not aligned properly, the visitor distracts and will leave the site mid-way.
20. Never Ignore Images:
Generally, we are fed up with reading long text paragraphs but if you put images on the page it makes it more engaging to content and more relatable.
21. Fear Of Risk:
There is no space for fear and not for you. Taking risks is a significant step in an online marketing career.
22. No Tracking Performance:
From time to time track the performance of your performance.
The use of Google Analytics will help a lot to understand what is improved and what needs to improve.
23. Lack of consistency:
Do you know why most of the so-called marker fails because they are not consistent about work .it needs patience and hard work to achieve results?
24. Trying To Copy Others:
Now a day its trend is to follow someone and copy their content and video. But what will you learn, Nothing!
Learning comes from practical, implementation. So don't copy anyone.
25. Working Without A Team:
Willing to stay here for the long-term vision and think I will do it alone, which is next to impossible.
Building a team can make your journey easy and make successful digital marketer expert for
Content writing
SEO optimization
Setting ad campaign
Social media marketing
Market research
Legal issue
26. Lack Of Knowledge Of Ad Campaigns:
Some marketers run ads without knowledge and lose their money. All ads are not for everyone. So hire some ads expert and never be fully dependent on paid ads.
27. No Feedback, No Testimonial:
Customer feedback, rating, and testimonial are very important parts of the journey.
It builds trust in you. So never ignore it. Ask customers to give positive feedback and rating that will improve credibility in the market.
28. Ignoring ICP:
While starting most marketers don't focus on creating an ideal customer profile. It's the most important stage.
29. Not Offering MVS:
In the initial phase need to offer a Minimum viable service but some marketers want to be rich overnight.
You can offer a 90% discount on 1st project of 14 days free trial etc.
This is the basic but important step to creating your portfolio.
30. Avoiding Tools:
Thinking to be an expert without tools.failure waiting for you. Some free and paid tools are listed below-
Tools
Ubbersuggest
Semrush
Answer the public
Google search console
Yoast SEO
Besides there other tools can be used according to the need.
31. Never Spam:
Are you spamming to get more clicks to get faster results and revenue?
Huge blunder, some markets offer low-priced service but do nothing, some of them are selling service at rs 99 only and train you in 2-3 months. possible!!!
No so never spam.
32. Not registered:
It is the last but most important point you should know Register your company or agency in MCA(Ministry of corporate affairs )as Pvt ltd to avoid facing legal issues in the upcoming future.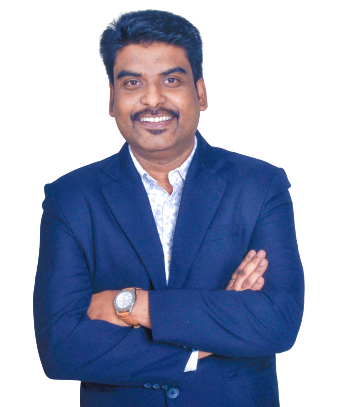 Want to Learn How to Crack High-Paying Digital Marketing Jobs in MNC or an Agency?
Conclusion
Online marketing is a very broad topic it is just like an ocean as you go deeper and find unlimited information and data.
So focus on learning in the ocean-like platform and find the best for you to make a proper market strategy to continue your journey with the long-term vision.
I think listing all points will be very helpful to find where you are stuck and at what stage.
I feel that what are the major points to focus more on:
Ideal customer profile
Brand building
Track and major your performance
Search engine optimization
Engage with customers
Upgrade yourself with the latest technology
If you have still any confusion and don't want to do more common digital marketing mistakes like this.
Don't worry! here is Asia's best digital marketing & agency business leadership program that will solve your problem.
So book your free trial class now.
seats are limited !!