Get ahead of the competition with the top content writing tools for beginners and content writing AI tools
Content writing is one of the most important aspects of digital marketing. But if you don't know where to start or what software to use, you'll struggle to produce high-quality content on time. As such, it's vital to choose the top content writing tools for beginners.
Without the right information, you can be missing out on thousands of potential customers. If you work in eCommerce, blogging, or lead generation then with the help of these top content writing tools for beginners you will be able to create quality content that attracts visitors.
Content writing tools were developed to help writers maintain content quality and productivity. They can be utilized in every aspect of content creation to raise the quality of content.
When content creators use the right tools for copywriting, they speed up the process, gain insights, and produce more effective content.
The question is – Where to start?
As a content writer, you may feel overwhelmed by the hundreds of writing tools available online!
Don't you worry.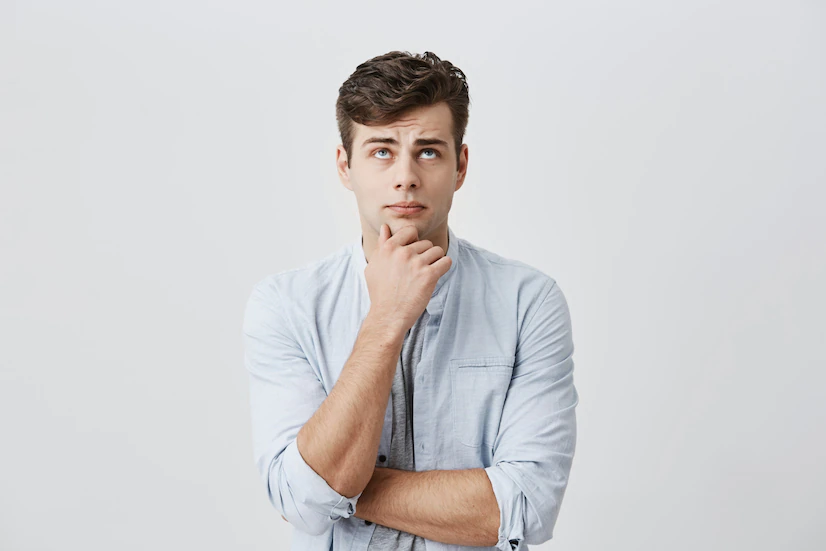 I have got your back.
So, are you ready to explore the top content writing tools for beginners?
Yes?
Then, here we go.
Top Content Writing Tools For Beginners (Both Free & Paid) Who Want To Write Amazing Content Effortlessly:
Content writing is a very demanding job. It takes a lot of time and effort to write a good piece of content. But the best tools for content writing for beginners will help you boost your productivity significantly, especially if you are just getting started in this field.
Grammarly
Grammarly is an excellent tool for analyzing your content and identifying grammatical errors. You can check grammar, punctuation, spelling, and even plagiarism with the premium version of this editing tool.
This AI-based digital writing assistant provides an array of expert-level editing features all in one simple, user-friendly product.
It has now become every writer's staple!
Even the most proficient writers often commit grammatical and spelling mistakes. Since this AI content writing tool was integrated with Google Docs, almost everyone uses it subconsciously to elevate the quality of their content.
Pricing – All the basic features like tone detection, error correction, enhanced readability, and punctuation are enabled with Grammarly Free.
The premium version starts at $12 per month, which gives access to additional features like genre-specific suggestions and a plagiarism checker.
Answer The Public
The AnswerThePublic, a content writing AI tool, is a valuable resource for content marketers, SEOs, and anyone looking to create engaging, relevant content. It provides you with a comprehensive understanding of your customer's needs and wants.
This information can be used to create content that addresses the needs of your customers or even to come up with creative product or service ideas.
It's a goldmine of consumer insight you can use to create fresh, ultra-useful content, products, and services. The kind your customers really want.
Pricing – Similar to most content writing tools, you get a free plan with a limited number of daily searches. The paid plans are across three categories.
Free: Up to 3 searches a day
Monthly: $99 per month
Annual: $79 per month
Expert: $199 per month
Ubersuggest
Ubersuggest is an excellent tool to find out the relevant keywords for your topic. You must include the relevant keyword in your headline so that Google can index your website content appropriately.
This tool identifies keywords and suggests a score across those keywords.
Pricing – Free
Ilys
This subscription-based writing tool is specifically designed for content marketing writers who struggle with perfectionism.
'Ilys,' an acronym for I Love Your Stories, lets you see only the last word of what you are typing. It hides what you already typed, helping remove distractions and putting you in the creative flow.
Pricing – Free: Up to 500 words
Membership: $11.11 per month
HubSpot's Blog Topic Generator
The next tool in this list of the top AI content writing tools needs no introduction. HubSpot is an extremely popular CRM, marketing, and content-writing tool.
In order to use the blog idea generator, you simply need to enter five nouns in your niche. Within seconds, the platform generates a week's worth of topic suggestions. You can also download an excel sheet with a year's worth of ideas by entering your contact information.
Pricing – Free
Canva
You can design almost anything with Canva, including presentations, social media posts, infographics, resumes, newsletters, logos, and YouTube intros.
You can easily create and share simple, yet effective images, charts, and animated graphics using Canva's free and paid options. Additionally, it comes with stock elements and a photo library, as well as a wide range of templates for every need.
Canva can be considered one of the best tools for beginners that can be used for a content writer to create visuals as it is essential to include visual content in your content if you want to increase readability and engagement.
Pricing – Canva is free to use but its free version doesn't include access to advanced tools and premium content. In order to get access, you would need to upgrade to the Canva Pro for ₹ 3,999 per year.
BuzzSumo
BuzzSumo is another content creation tool that is helpful in generating content ideas. With this tool, you can find out which posts are popular based on keywords. It comes with a bunch of filters to narrow down the results based on language, location, journalist, date, and more.
The tool includes filters to narrow down the results by languages, locations, journalists, dates, and more. Results can be sorted according to their reach on social networks like Facebook, Twitter, and Pinterest. BuzzSumo has a free Chrome extension as well.
Pricing – Free
Google Trends
Last but not the least, on our list we have Google Trends.
Google Trends allows you to uncover the popularity of keywords, terms, and topics among Google searchers. Considering the fact that most web users use Google, you can find trending topics in your niche.
Additionally, this tool can be used to gain a competitive edge and be the first to catch on to new trends in your industry.
Pricing – Free
Concluding Thoughts
There you have some of the top content writing tools for beginners.
All the above-mentioned top content writing tools for beginners are focused on enhancing the quality of a piece of content.
You shouldn't totally rely on tools to produce content for you, nor can they replace the skills that go into producing extraordinary content, but they can certainly assist in taking your content to the next level.
You can make the most out of these top content writing tools for beginners and utilize them to your benefit to elevate your writing and produce some remarkable content.
Let me know in the comments which one is your favorite, or which you are most excited about using to advance your content writing.