If you are thinking of making a career in Digital Marketing in 2023.
You need to know which Digital Marketing Skills Are most in demand.
There are a lot of specific Digital marketing skills you need to focus on to Crack a high-paying Digital Marketing job. 
If you are stuck and researching what is Digital marketing below points will definitely help you out:
What is Digital marketing?
So you might be thinking about what Digital Marketing is and what a digital marketer does if you are a beginner and want to make a career in Digital marketing don't worry if that sounds complex. So Digital Marketing is the component of marketing to promote products or services and connect with customers on social media channels or platforms such as Facebook, Instagram, Twitter, and Email.
Advantages of learning Digital marketing skills
As many companies and Business owners consider the benefits of Digital marketing As well as internet advertising is almost overtaken TV and traditional marketing such as newspaper ads, Hoarding & Banner ads beside roads.
They are using social media ads to grow their business as well as the company. So there are so many companies hiring skilled digital marketers on High paying salaries.
Further, there also seems to be a current gap between the demand and supply of
Skilled digital marketers.
According to market hiring trends, this gap can be accounted for an equivalent of 59% in demand and 19% in supply. Hence, there certainly are lots of available options for digital marketing positions to fill! If you study digital marketing with a certified digital marketing course, you are almost guaranteed to find a secure job.
Below are the 4 years' statistics data on the Demand and supply of Skilled digital marketers in India:
| | | | | |
| --- | --- | --- | --- | --- |
| Year | Demand for Skilled Digital Marketers | Supply of Skilled Digital Marketers | Job openings | Average salary |
| 2020 | High | Low | 32,000+ | INR 4.5 – 6 LPA |
| 2021 | Very High | Low | 40,000+ | INR 5 – 7 LPA |
| 2022 | Very High | Moderate | 45,000+ | INR 6 – 8 LPA |
| 2023 | Extremely High | High | 50,000+ | INR 7 – 10 LPA |
So Here are the top 5 Digital marketing skills required to get a job As a fresher
Many Enterprise companies implement Digital Marketing Practices and hire Skilled Digital marketing professionals. how would you make yourself different from your competitor?
Let's look at the top 5 skills required to become a Digital Marketing expert.
1. PPC (Pay Per Click)
PPC marketing also known as search engine marketing (SEM)-is a form of online advertising that allows your business to appear above the organic search result.
2. Copywriting
Copywriting is the strategy and art of crafting convincing content for marketing and sales with the goal of generating conversions and sales.
3. Facebook ads
Facebook advertising is a method of paying to reach a specific audience with your message via Facebook.
There are actually several types of Facebook ads to choose from, and there are lots of options within those methods. Let's go over the five ways that you can advertise on Facebook so that you can see what your options actually are.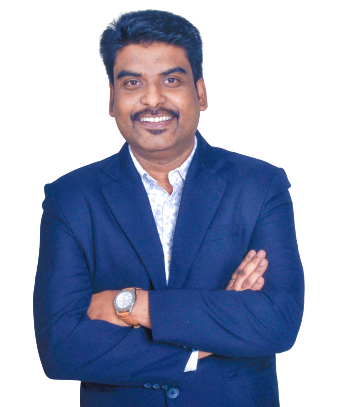 Want to Learn How to Crack High-Paying Digital Marketing Jobs in MNC or an Agency?
4. Email marketing
Email marketing is one of the best ways to communicate with your customers. It can help you nurture leads, raise brand awareness and sell your products.
5. SEO (Search engine optimization)
SEO stands for 'Search Engine Optimization', which is the process of getting traffic from free, organic, editorial, or natural search results in search engines. 
It aims to improve your website's position in search results pages. Remember, the higher the website is listed, the more people will see it.
How to create a resume for getting digital marketing jobs?
As a beginner, a lot of students get stuck in making a good cv. And you might also be stuck in the same as well as what to write in your Resume that sounds genuine and anyhow our Resume gets shortlisted. So the matter of things is clear if you are a beginner and you want to enhance your Resume. If Your Resume Looks Like a Blank Paper so what can you do to enhance your Digital Marketing Resume?
Buy a Domain Hosting and set up a Basic WordPress Blog and write blogs for 10 days
Get free Certification and mention it in your Resume
So here are some platforms from where you can get certifications
Google
Sem rush
Linkedin skill Courses
Do internships 
An internship is a professional learning experience that offers meaningful, practical work related to a student's field of study or career interest. An internship gives a student the opportunity for career exploration and development, and to learn new skills.
Benefits of internships
For a lot of reasons, students in Digital Marketing internships are a great way to learn practical knowledge. Below are the points:
1. Real work experience
Under an internship, students can do live projects in a real working environment. This experience gained the confidence of a Fresher digital marketer who wants to grow in this field. Can exchange ideas and learn from his seniors, manager, and team members.
2. Resume Growth
With experience on live projects, internships provide you with extra dimension work-ons to enhance your skills.
For a Getting Better Digital marketing job you need to mention your skills and projects you did in the past in your resume.
A resume is the most important factor in getting a job. After Learning Digital marketing skills you need to make a resume Beautiful and eye-catch so the recruiter can easily shortlist your resume.
Most recruiters see the capability of a candidate after seeing his resume. And after that, they make the decision to hire the right candidate for their company.
Benefits of having a good resume to get High paying digital marketing job
If someone says that a good resume is the backbone and important factor, is it true?
Yes of course it is! Below points is the proof of it:
It increases the chance of getting hired.
It makes you different from others.
A good resume makes 10 x Higher chances to get selected for an interview.
It shows your seriousness as well as your relevant skill sets of yours to recruiters.
How to choose the right High paying Digital marketing skill in 2023?
So you might be thinking about how to choose the right digital marketing skills Below points will help you out to choosing the right Digital marketing skill:
As a fresher, there might be a lot of questions coming into your mind about how to choose the right High paying Digital marketing skills.
So in digital marketing, there are a lot of high-demand skills in the market to learn digital marketing e.g. SEO, PPC, FB ADS, EMAIL MARKETING.
But there is a lot of confusion about which skills are actually high paying.
In a digital marketing industry, all of the above skills are high paying but you need to learn these skills in a good way and a good Training institute as good trainers.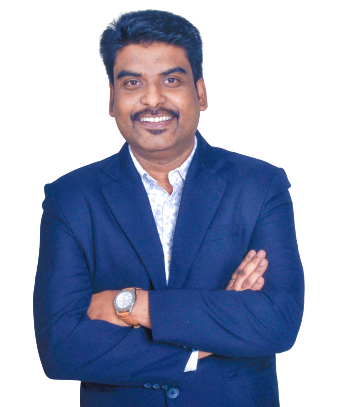 Want to Learn How to Crack High-Paying Digital Marketing Jobs in MNC or an Agency?
What skills are needed to crack high-paying digital marketing skills? 
Apart from technical skills, if you are curious to know what are other skills which can 10x your chance of getting high paying job in 2023 then here you go:
Communication skills
To get success in Digital marketing, the most important thing is communication skills in any job interview. Recruiters see the ability of the candidate while taking the interview. They ask some personality development questions to the candidate to filter them out.
Strategic thinking skills
In Digital marketing there is marketing before Digital so to be a good marketer you need to learn about how to do strategy. if you are in a paid advertisement so you have to create a strategy before launching any ad campaign. You can learn social media marketing strategies as a part of your learning new skills in digital marketing and a natural aptitude for strategic thinking abilities to achieve a job.
Some FAQs for you!
1. What are the three most demanding Digital marketing skills in 2023?
The main 3 On-demand digital marketing skills are Lead generation, search engine optimization, and social media management.
2. What is the most important skill in Digital Marketing?
Performance measuring using analytical tools, Measuring KPIs, helps you to maintain and manage all the work you have done in your internship
3. What is social media marketing?
Social media marketing is the art of promoting Brands, products, and services on social media to spread awareness, generate leads, and boost sales using organic as well-paid strategies.
There are different aspects of social media marketing. First, is brand building using an organic growth strategy and the second is paid advertisement you can grow your business by using paid ads on Facebook, Google, and other social media platforms such as Pinterest, quora, and Twitter.
4. How to start learning Digital marketing skills?
There are so many ways to learn the skills you can use Youtube, and you can do courses from the platforms such as Udemy, Coursera
5. What is the salary of Digital marketing in India in 2023?
The salary of Digital marketing Depends upon the experience of the candidate experience candidate's salary ranges between 5-10 LPA and the freshers salary ranges between 3-10 LPA as well depending upon how skilled you are.
6. Myths about digital marketing?
So if you might be thinking Digital marketing works only for big companies or businesses this is actually very wrong thinking.
Digital marketing works for all businesses starting from small to enterprise businesses most of the small businesses and midsize businesses know the understanding of digital
marketing and they are using digital marketing to get more sales for their business via Digital marketing.
7. How to list Digital marketing skills on a resume?
The list of Digital marketing skills on a resume should be a mix of your hard and soft skills
Mention the skills related to the domain.
8. Is the digital marketing field crowded?
So in the market, there is no field that is not crowded for that you need to be different from others you need to improve your skills.
Conclusion
Digital marketing is an immense growing field which means there are always a lot of opportunities to learn and to be successful. However, by learning the basics and gaining experience in the industry. You can develop the skills you need to be successful in the Digital marketing field in 2023.