Are you a digital marketing aspirant or do students have the desire to create an enormous growth in the digital marketing job career?
If really Yes.
Then look nowhere else! This article is going to give you the exact roadmap of how to crack digital marketing jobs in an agency & at the end we have shared the top benefits of digital marketing jobs.
First, understand what is digital marketing then we will deep dive into details.
What is Digital Marketing?
Digital Marketing is one of the major operations which is done by the businesses like the other operation including financial, HR, and production.
Basically, Digital marketing is the promotion & advertising of products & services of businesses by using social media channels, search engines, and e-mails with creating attractive offers.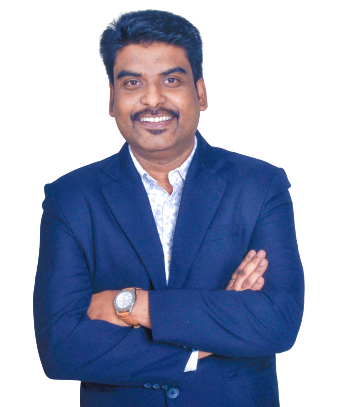 Want to Learn How to Crack High-Paying Digital Marketing Jobs in MNC or an Agency?
Role of Digital Marketing Agency
Digital marketing agency helps businesses to generate leads & increasing sales by providing services
It includes:
Content Marketing,
Search Engine Optimization,
Social Media Marketing,
Video Marketing,
Pay Per Click advertisement, etc.
The core role of a digital marketing agency is to develop the right strategy suitable for businesses to achieve their marketing goal.
Now you have got a clear understanding of the agency services.
It's time to unlock the secret of ' How to crack digital marketing jobs in an agency'.
Top Tips to Land a Digital Marketing Job in an Agency
Digital marketing is a creative & skilled based field.
To become a good digital marketer, you need to develop both creative & analytical skills.
Some of the top tips to land a digital marketing job in an agency:
1) Know your "WHY"
This is the most fundamental question you have to ask yourself why do you want to enter the digital marketing field?
Is this the attraction only or do you have common reasons like providing a high salary, It's booming nowadays, my friend is doing.
These all are shallow reasons which will not give you the exact clarity of thought.
It's really necessary to find out Why do you want to land a digital marketing job in an agency?
2) Mastering the skills
Focused on the skills that digital marketing agencies are looking for in an employee
It includes:
content marketing
SEO
Social Media Marketing
basic designing skills in website & graphics
Google & Facebook advertisements,
E-mail marketing
communication & Data analysis
These all skills can be learned through courses and internships it's mandatory.
But with these skills you must you have to look forward to developing soft skills.
"Patience, Dedication, Discipline, Integrity, Persistence, Never Give Up attitude are the skills that we generally don't talk about it."
But it actually helps to determine long-term success in the digital marketing field.
3) Building a strong portfolio
One with a strong portfolio has the key to attracting more digital marketing career opportunities & stupendous growth.
For displaying a portfolio add the things mentioned below:
Have a website
put the information about your skill
Showcase your done project related to website design, google & Facebook advertisement, or social media marketing.
Add testimonials & feedback from clients
Make sure you display all the results that have gotten through the projects for clients.
4) Maintain Social media profile
A social media profile is one you can't miss your hands on when it comes to cracking your dream job. Here are a few points you need to take care of if you are looking to apply for your dream job:
Create a social media account on Facebook, Instagram, and Linked-in where you have to optimize your profile by filling in all information related to you.
Creating high-quality content & share them on social media channels helps to increase followers.
LinkedIn is the leading social media platform to focus on. It's a platform for the connect with professional people
Create a beautifully designed cover image add a professional photo of yourself & write a catchy headline related to your work.
Make sure to fill in the all details mentioned in your profile of Linked-in including the information related to yourself, skills, education & interest.
Add recommendations as many as possible on your profile it makes a stronger impact on recruiters.
It gives the idea of recruiters about your past work experience in different companies or projects.
5) Apply For a Job
If you are applying for a job in a digital marketing agency follow the instruction strictly given below:
kindly research the company status, working culture & the location where you want to job.
Make sure for which position are you applying if the same vacancy is available or not.
Create an attractive resume & cover letter by doing the best possible research on the company
Gather all the works you have done in the past including blog articles, Ad campaigns, social media posts, and website designing in one platform as a portfolio to show the recruiter.
Create a portfolio of all projects you have done related to digital marketing.
Applying for a job online go through websites such as Linked In, indeed, Naukri for getting the best recruiters.
Don't forget to send your Resume, Cover Letter & Portfolio while applying for a job.
Utilize these Top tips to land a digital marketing job in an agency
Career Opportunities in Digital Marketing Agency Jobs
There are plenty of career opportunities in digital marketing agency jobs if you are applying as a fresher.
Generally, digital marketing agencies work on different big projects, it's highly impossible for them to manage all this work with one or two people.
They require different types of employees who can play different roles. Below are some of the career opportunities in digital marketing agency jobs
DIGITAL MARKETING CAREER DEMAND IN INDIA

RISING OPPORTUNITY OF DIGITAL MARKETING IN THE LAST 10 YEARS
Some of the digital marketing career opportunities,
1) Content writer
This is a responsible & highly demandable position in a digital marketing agency.
Without content there is no digital marketing, now you can understand the importance of content writing.
The role of a content writer is to create curiosity-driven & highly engaging content on a client's website, social media posts, blogs, videos, and ad copy.
2) SEO Executive
The main role of an SEO executive is to generate more traffic & visitors to the website of clients on different search engines.
They involve:
keyword research,
building backlinks
optimizing the content for SEO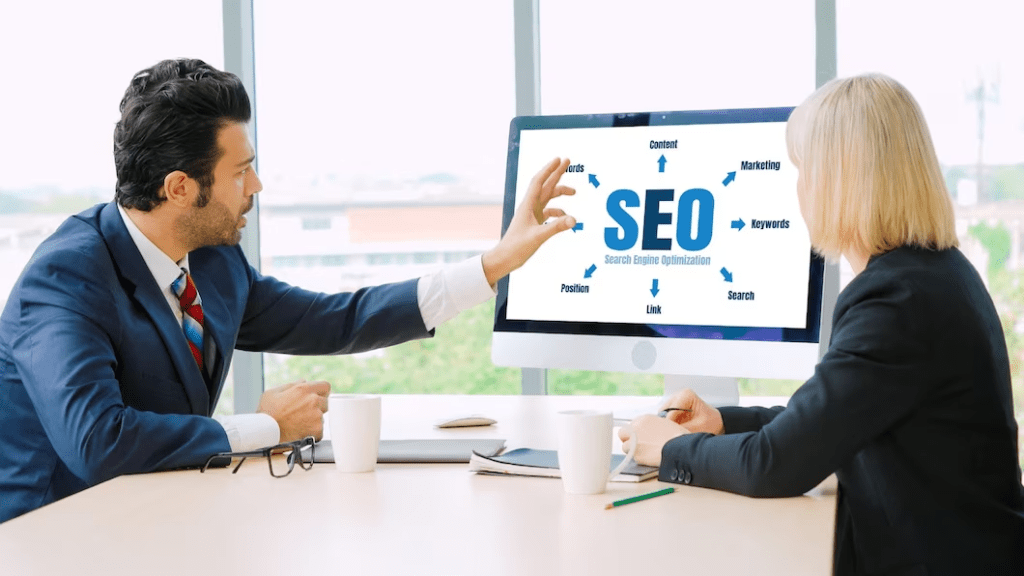 3) PPC specialist
It's the most lucrative job if you are joining as a fresher in a digital marketing agency involves in the paid marketing area on search engines.
A PPC specialist is a person who focuses only on Pay-Per-Click advertisements.
The role of a PPC specialist includes:
Managing pay-per-click advertisement campaigns
Keyword research
Landing page design
Creating different ad groups
Defining the strategy for the campaign
Analyzing the ad performance of the campaign
Targeting a specific audience
To become a master in PPC you need to have both critical & analytical thinking.
4) Digital Marketing Specialist
Some of the key responsibilities of a Digital Marketing Specialist:
Maintain the marketing campaign of brands.
Develop a marketing strategy by doing market research, and analyzing audience behavior & competitor strategies.
Involve in implementing marketing campaigns & analyze the marketing campaign
5) Social Media Manager
Having a presence on social media is the core of digital marketing for any company
Here are some key roles social media managers perform in the agency:
Creates content on different social media channels including Facebook, Instagram, Twitter, Linked-in in the form of text, images videos.
Manage the client's social media accounts, regularly posting content, and replying to the comments of people,
Develops a strategy of content to meet clients' goals & eventually help them to become a brand.
Monitoring social media matrices like reach, likes, comments, and engagement time to analyze the campaign result.
Digital marketing is an ever-evolving industry with the right mindset you can get plenty of career opportunities in digital marketing agency jobs.
Crack it with the right skills & choose the best career path for yourself based on your interest.
Salaries and benefits for digital marketing jobs in an agency
Rising penetration of the internet, decreasing the rate of internet services, and increasing the use of social media affect the growth rate of the digital marketing industry in India.
The digital marketing industry has grown at the CAGR(Compound Annual Growth Rate) of 27% & reached INR 539 billion in 2023 from 2019.
It is expected to rise by INR 900 million by 2025.
It's always better to get a job having this kind of growth rate rather than search for a job having less growth.
You get a good package even if you are working as a fresher.
Salaries can depend on various components such as job profile, experience, location, and skills, company.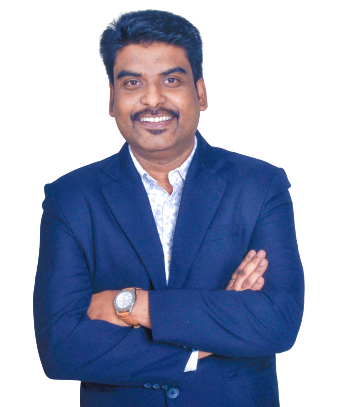 Want to Learn How to Crack High-Paying Digital Marketing Jobs in MNC or an Agency?
Here are some estimated salary ranges for different digital marketing job profiles
| | |
| --- | --- |
| JOB DESCRIPTION/PROFILE | AVERAGE SALARY RANGE/YEAR |
| CONTENT WRITER | Rs. 2 lakh – Rs. 6 lakh |
| SEO EXECUTIVE | Rs. 2.2 lakh – Rs. 6 lakh |
| PPC SPECIALIST | Rs. 3 lakh – Rs. 8 lakh |
| SOCIAL MEDIA MANAGER | Rs. 1.1 lakh – Rs. 12 lakh |
| DIGITAL MARKETING EXECUTIVE | Rs. 1.1 lakh – Rs. 5 lakh |
Its estimated figure differs from various others such as job requirements, experience & skills, and the reputation of the agency.
Some of the benefits of digital marketing jobs in an agency
Experience working with various clients & industries
Opportunity to learn audiences behavior & different marketing strategies
Help to develop problem-solving, and marketing skills by working with clients
Get the chance to work with other members such as content creators, SEO specialists, copywriters & higher position manager
Working for a client as the team develops communication & teamwork with leadership qualities
Enhance Professional skills with continuous training programs & by staying up to date with the latest trends
Meeting new challenges & projects sharpens creativity & decision-making ability.
Develops Analytical & Critical thinking.
Offer competitive salary & provides health insurance, transport facilities, work-from-home policy & assistance for education.
Conclusion:-
If you have a really impulsive passion for digital marketing then cracking a digital marketing job in an agency would be worthwhile & rewarding.
To get awesome success in the digital marketing field it's necessary to polish the necessary skills including content marketing, SEO, Paid advertisement, PPC, and Social Media Marketing.
By utilizing these tactics, you can improve your chances of getting a job in digital marketing at an agency & developing a lucrative career in this blossoming industry.