If you are a YouTube video creator or marketer, you must have thought that:
How can we get as much reach and engagement as possible for our posted videos
Best time to publish video on youtube in India
How can we make the uploaded videos accessible to as many people as possible?
And if you are a video creator from India then also you must have this thought what is the best time to upload YouTube video in India?
But before we discuss the best time to publish a video on youtube in India, we should know some facts and gather some information about the platform so that we could be more familiar with its functions and features.
As per industry data, Video Marketing captures the maximum market segment today because everyone prefers videos to promote their products or services as well as for self-branding.
If you are a video creator and you publish most of your videos on YouTube then you should know and understand the basic facts about this platform.
In this article, I have compiled some valuable information about YouTube to know about this platform as well as you would know the right time to upload videos on YouTube so that you can utilize this information for your future projects.
Some Facts About YouTube
YouTube was launched on February 14, 2005, by the founders Jawed Karim, Steve Chen and Chad Hurley. Google bought it in 2006 for $1.65 billion. Alphabet Inc. is the parent company of Youtube.
YouTube is the biggest video-sharing platform and the second-biggest social media platform in the world, with over 2.68 billion users.
The first video that appeared on YouTube was "Me at the Zoo" which was uploaded on April 23, 2005.
In this digital era, YouTube is the number one video-sharing platform in the world with more than 95% of the internet population using it, and the second largest search engine.
Statistics Of YouTube
According to reliable internet sources, some YouTube statistics are given below in brief that every marketer should know:
The latest data reports say that YouTube has reached over 2.6 billion people worldwide per month user.
It is estimated that with 467 million India has the most YouTube users as of now.
As per data, after Google, YouTube is the second-largest search engine and also it is the second most popular social media platform, after Instagram.
Data says that there are 54.4% of YouTube users are male and 45.6% are female.
YouTube has more than 51 million active channels.
For influencer marketing, YouTube is the second most popular platform.
There are more than 100 local versions of YouTube in over 80 languages.
Understand YouTube Functions & Features 
Video marketing captures the maximum market segment today because everyone prefers videos that are well-edited to promote their products or services as well as for self-branding. Video editing is an essential skill for anyone who wants to create effective video marketing content. By using an online video editor, you can add text, music, and other visuals to your videos to make them more engaging and persuasive.
YouTube has many features on its platform such as Shorts, Live streaming, Chapters, Premieres, Community Tab, etc. to attract more content creators and consumers.
YouTube offers creators a percentage of the Ad revenue for their contributions on its platform.
Probably it can be difficult to reach your maximum target audience without an understanding of how YouTube works. You need to set some basic parameters such as the best time to post youtube videos by repeating tests on it.
YouTube does not recommend any such parameter or data about the best time or day to upload a video on it.
But as we know this is also a search engine and it takes time too to index and ranks our video on the top searches by following some algorithms set by YouTube.
Why Is It Important To Know The Best Time For Uploading Video On YouTube In India?
If you are a YouTube video creator or marketer you need to take care of a few things to help you go viral in no time.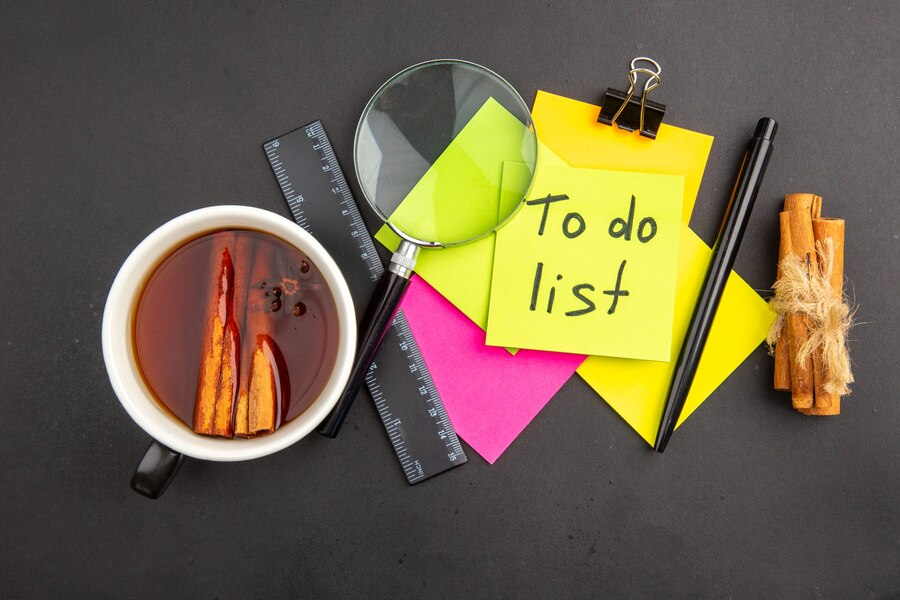 Ok hold on and let me ask you some questions:
What would be your first thought after posting your video on YouTube?
How to rank it on top searches of your target audiences?
How to get maximum views for your uploaded video quickly?
As a video creator, you must have thought above questions.
Right?
So, how would you know what is the best time to post YouTube videos so that your video can get more views and engagement?
But, but, you need to know about one thing more……..
That is……..we have to know "Who is our target audiences".
Because it will totally depend on the online availability of our target audiences which will differ according to the types of audiences whether they are students or working professionals or housewives, etc.
So the watching time of the audience would be different as per their behaviour which is the major factor to understand to get more traffic for your uploaded video on YouTube.
What Is The Best Time To Upload YouTube Video in India?
Let's find the answer to the above question with an example.
Can you tell where and at which time would a street seller set up their cart to sell the products that they have?
When and where the crowd will be the most, right?
Similarly, we have to find out the best time for YouTube video upload according to the niche whether it is for working professionals or students or housewives, etc.
So we need to understand what is the convenient time when most of our target audiences are online and actively watching the posted videos.
And if you will upload a video at that particular time when your target audiences are online, the chances are higher that your uploaded video will get maximum views and engagements.
As there is no such guidance from YouTube for any preferable times to post a video on it.
But generally based on all the data collected by multiple reliable sources, posting a YouTube video in India during the time as discussed below can be effective for reaching the maximum audiences:
Late afternoon or early evening i.e., Between 2 to 4 pm on weekdays, and
During the Morning i.e., Between 9 to 11 am on weekends.
Note:
According to the above-recommended timings, during the late afternoon professionals are mostly on lunch breaks and during that free time there are higher chances that they use to scroll for content on YouTube as well as may be on other platforms.
How To Find When Is The Best Time For Uploading Video On YouTube In India?
There are some ways while you analyze the best time for uploading a video on YouTube in India, some are given below:
Find the niche of your YouTube content
It will depend on that what is the target niche of your YouTube channel content and whom you consider as your target audience. there are higher chances to get more traffic to your YouTube channel if you know the behavior of your target audience and their most engaging time on YouTube.
Observe your competitors
You can observe the data of your competitors who are successful in their field to find out their video uploading time and other important information. Analyze when they use to upload their video content on a regular basis.
Use YouTube analytics tools
There are multiple tools such as TubeBuddy, VidIQ, etc. which you can use to analyze trending topics, audiences, etc.
Explore YouTube Studio
By accessing the YouTube analytics section you can find real-time data about your channel audience engagement. You can find the analytics section over there then go to the audience section and there you will find the information which is shown in the below image.
But if your channel is new, you need not worry as it is already told that it is all about testing and observation to get better results.
You can follow the suggestions which are already set by the experts and also as per this article you can utilize the information while you upload your videos on YouTube.
Below are some examples of successful YouTube channels with their video uploading time:
| | | |
| --- | --- | --- |
| Channel Name | Country | Video Upload Time |
| BB Ki Vines | India | Every Friday at 6 PM IST |
| Technical Guruji | India | Every day at 9:30 AM IST |
| Ashish Chanchlani Vines | India | Every Thursday at 8 PM IST |
| Kabita's Kitchen | India | Every Tuesday and Friday at 12 PM IST |
*Given data source: Google
Conclusion
To become successful on YouTube you need to be proactive and smart with your strategies.
We all know it is not as easy as generally explained in various blogs and articles. It is all about hard work with smart and creative thoughts and simultaneous efforts.
You have to set specific goals, target audience, and eye-catchy content so that you can establish your channel in this cut-throat competition of video marketing.
Don't be afraid to test out different strategies while uploading your YouTube videos.
Try different times, analyze data, and then find out the best time to post youtube videos on your channel accordingly.
The most important thing don't forget about the quality of content so that your audience can feel connected.
Final note, to stay ahead in the competition one shouldn't follow any one factor of YouTube video upload instead keep observing and figure out the best strategy which is reliable and workable for your YouTube success.
FAQ's
What is the significance of choosing the right time to upload a YouTube video in India?
The timing of uploading a YouTube video can impact its visibility, engagement, and overall success. By understanding the viewing patterns of your target audience, you can maximize the chances of your video reaching a larger audience and receiving higher engagement.
How can I determine the best time to upload my YouTube videos in India?
Determining the best time to upload your YouTube videos requires understanding your target audience's demographics and viewing habits. You can utilize YouTube Analytics to gain insights into your viewership data, including peak viewing times, geographical locations, and audience retention. Additionally, conducting research on industry trends and experimenting with different upload times can help you find the optimal schedule for your content.
Are there any general guidelines or trends for choosing the best time to upload YouTube videos in India?
While there are no one-size-fits-all rules for timing YouTube uploads, some general trends can guide your decision-making process. For example, evenings and weekends often witness higher viewership as people have more leisure time. However, it's important to consider your specific target audience and niche, as different demographics may have unique preferences and habits.
Does the best time to upload YouTube videos in India vary for different content categories?
Yes, the ideal upload time can vary depending on the content category. For instance, if you create educational or informative videos, uploading them during weekdays when students and professionals are active might be beneficial. However, if your content is entertainment-oriented, weekends and evenings might be more suitable when people are looking for leisure activities. Analyzing the viewing patterns of your specific niche can help you tailor your upload schedule accordingly.